1. Low power consumption and easy operation.
2. Easy installation and large conveying capacity.
3. little noise.
4. The structure is simple and easy to maintain.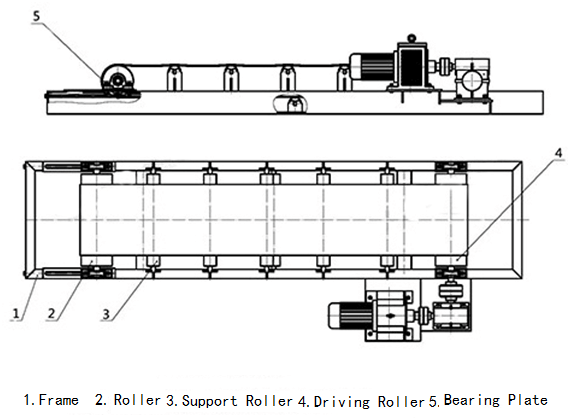 The material passes through the funnel to the belt feeder. With the working of the motor, the belt moves forward, and the material on the belt surface enters the next working progress.