Drawing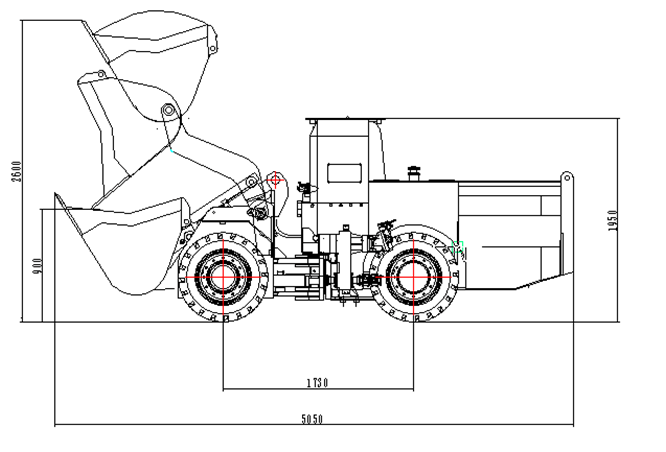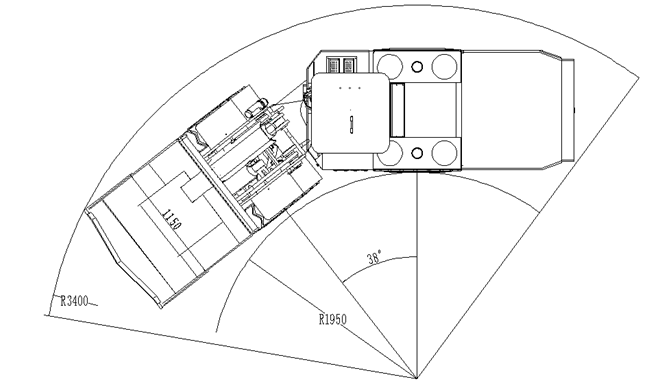 Technical Specification
Dimension

 

Capacity

Tramming Size

5050*1150*1950mm

Standard Bucket

0.6m3(0.5 option)

Min Ground Clearance

220mm

Payload

1200KG

Max Lift Height

2600mm

Max Breakout Force

35KN

Max Unloading Height

900mm

Max Traction

40KN

 

 

Climing Ability(Laden)

20°

Performance

Weight

Speed

0~8km/h

Operation Weight

5135kg

Boom Raising Time

≤2.5s

Laden Weight

6335kg

Boom Lowering Time

≤1.8s

Front Axle(Empty)

1780kg

Dumping Time

≤2.1s

Rear axle(Empty)

3355kg

Oscilation Angle

±8°

Front Axle(laden)

3120KG
Power Train
Engine

Transmission

Brand & Model

Deutz BF4L2011

Type

Hydrostatic of forward & reverse

Type

Air-Cool & Turbocharge

Pump

PV22

Power

47.5kw / 2300rpm

Motor

MV23

Cylinders

4 In line

Transfer Case

DLW-1

Displacement

3.11L

Axle

Max Torque

230Nm/1600rpm

Brand

DALI

Emission

EURO II / Tier 2

Model

PC-15-A

Purifier Brand

ECS(Canada)

Type

Rigid planetary axle

Purifier Type

Catalytic purifier with silencer
Structure
♦The frames are articulated with 38° steering angle.
♦Ergonomics Canopy with side seat to provide good bi-directional view of operation.
♦An enhanced boom and load frame geometry optimizes digging performance.
Power Train
♦4 wheels driving & braking.
♦Combination design of parking brake & working brake ensures good braking performance. Braking model is SAHR(spring applied, hydraulic release).
♦Front axle is equipped NO-SPIN differential. While rear is ANTI-SLIP.
♦Hydraulic joystick control for working to reduce the labor intensity of the driver.
♦Low vibration level in cab
Early Warning & Maintenance
♦Automatic alarm system for oil temperature, oil pressure and electrical system.
Enegy-saving & Enviroment Friendly
♦Germany Deutz engine with air-cooling and turbocharging, powerful and low-consumption.
♦Canada ECS catalytic purifier with silencer, which greatly reduces air and noise pollution in working laneway.
Images